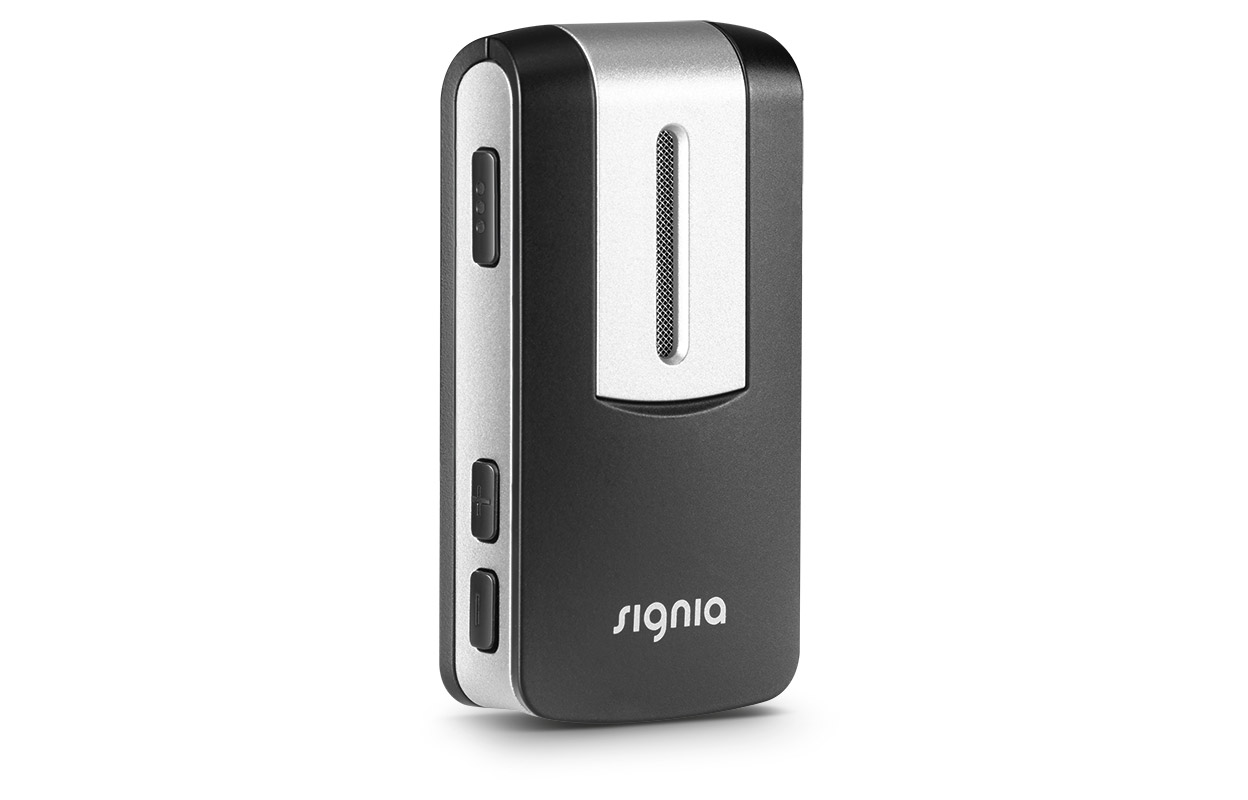 Share this product:
StreamLine Mic
To arrange a free consultation, call 0800 292 2338 now.
Full money back guarantee.
If you have any problems within your 30 day trial period, we'll put it right or give you a full refund.
Prices Quoted Are Per Aid and Include VAT
SHOW MORE
The new StreamLine Mic transforms Signia Nx with Bluetooth devices into more than state-of-the-art hearing aids. They also become hands- free mobile headsets and wireless stereo headphones that stream highest quality audio into both ears from any Bluetooth device.
Compatible Devices
Pure 312 and 13
Pure Charge&Go
Motion 13 S and P