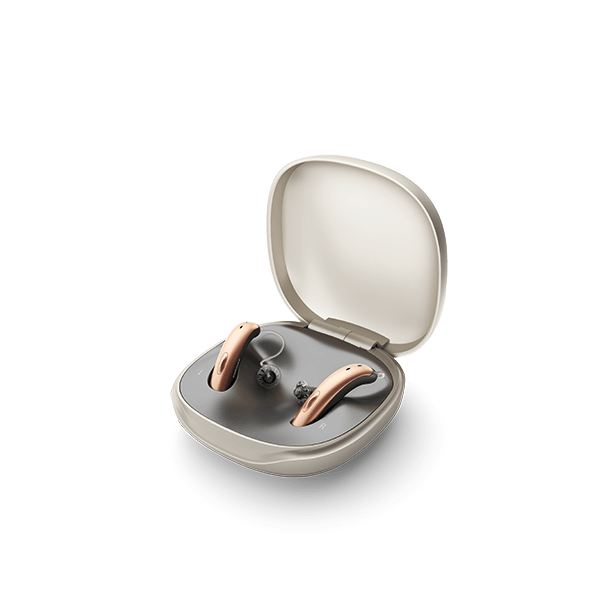 Share this product:
Phonak Slim L50 | Slim L50-R
To arrange a free consultation, call 07581402369 now.
Full money back guarantee.
If you have any problems within 60 days, we'll put it right or give you a full refund.
Prices Quoted Are Per Aid and Include VAT
Phonak Slim™ Lumity
Unique. Elegant. Connected.
Modern design meets Lumity hearing performance
Unique 7 degree angle creates distinct Left and Right models
Compatible with Roger microphones
Made For All Bluetooth® connectivity
Stylish on the outside. Smart on the inside.
Phonak Slim offers uncompromised performance in a sleek and appealing design, enabling you to hear and to be seen when and how you want to.
Phonak SmartSpeech™ Technology is a collection of features that AutoSense OS™ 5.0 seamlessly adapts, each feature proven to provide either improved speech understanding or reduced listening effort in many listening environments.1,2 This technology not only highlights Phonak's dedication to providing the best possible solution for speech understanding but benefits your well-being as it has been shown from scientific literature to reduce listening effort that can free up cognitive resources
Charges Phonak Slim in just 3 hours
Conveniently shaped with a solid stance
Easy to clean; easy to carry
Optimised charging and usability