With up to 55 million personalised adjustments every hour, Evolv AI is expertly designed to automatically deliver realistic and genuine sound quality in every listening environment, so you can hear and enjoy life. Evolv AI is available in all hearing aid styles, to fit seamlessly with your hearing loss and lifestyle. That's not all... - Effortless Connectivity: Experience and enjoy your favourite TV, music and conversations, as Evolv AI wireless connects to all of your favourite media devices. - Noise Reduction: With a 40% reduction in noise energy, compared to previous technology, your sound quality is better than ever. - Edge Mode: Hearing better in challenging listening environments is easy with Starkey's friendly, on-demand Artificial Intelligence feature that works with or without the Thrive app. - TeleHear: Consulting with XXXXXXX Hearing virtually, means that remote adjustments can be made to your hearing aids. - Fall Alerts: Leverages embedded sensors within Evolv AI to detect when a wearer falls, then sends an alert message to selected friends, family members or caregivers.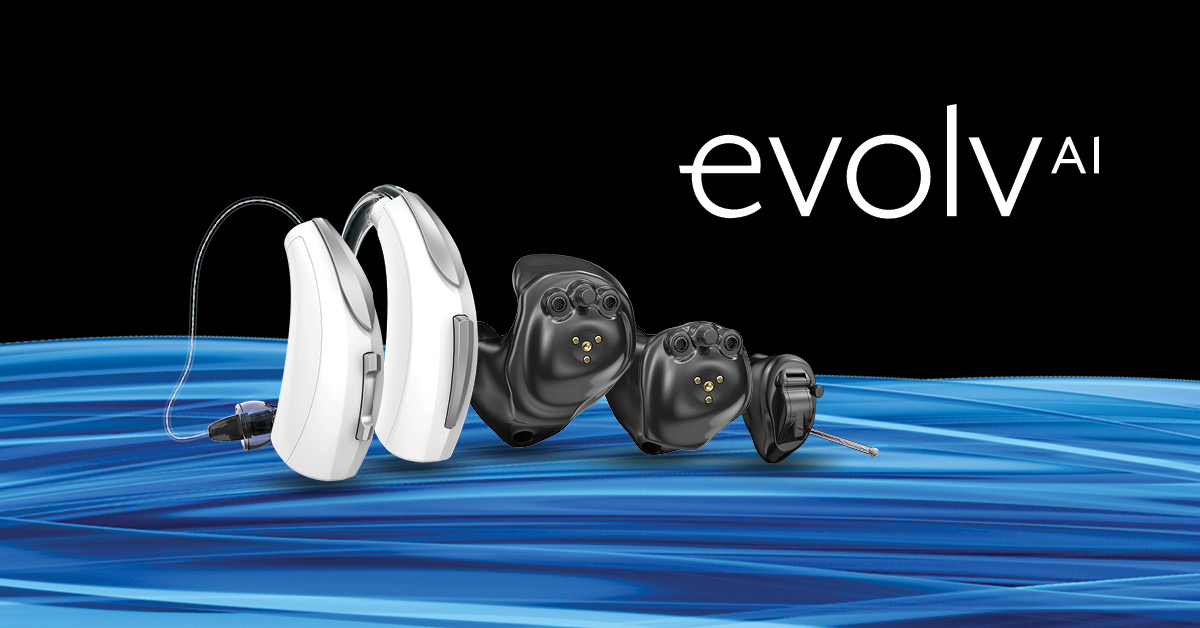 Share this product:
Starkey Evolv AI 1000
To arrange a free consultation, call 07581402369 now.
Full money back guarantee.
If you have any problems within 60 days, we'll put it right or give you a full refund.
Prices Quoted Are Per Aid and Include VAT