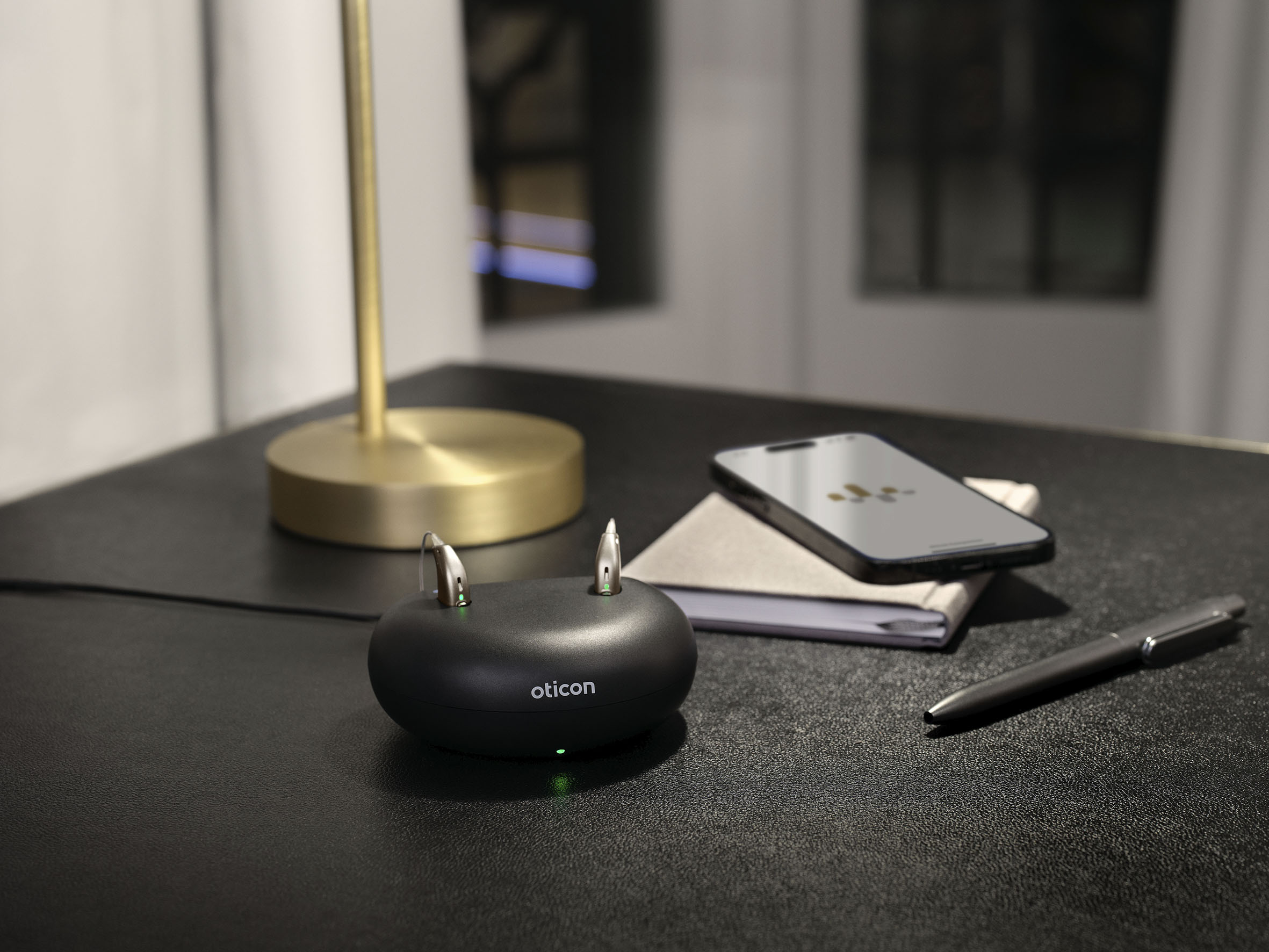 Share this product:
Oticon Real 1-R
To arrange a free consultation, call 07581402369 now.
Full money back guarantee.
If you have any problems within 60 days, we'll put it right or give you a full refund.
Prices Quoted Are Per Aid and Include VAT
• Power and style to keep you at your best
• Discreet, elegant design
• Enjoy the freedom of a SmartCharger
• Award-winning SmartCharger
• Everyday convenience with a desk charger
The new premium family comes with new innovative technology –
designed to handle the real sounds of life. Powered by Polaris R™
and RealSound Technology™, Oticon Real builds upon Oticon More™
by giving your clients access to all relevant sounds, optimally
balanced, with exceptional detail and clarity. Oticon Real takes our
BrainHearing™ technology to the next level by also protecting users
from disruptive sounds, so that they can remain comfortable, focused,
and sharp in even more real-world listening situations.
Disruptive sounds are all around us, all the time. And our research
shows that 7 out of 10 hearing aid users are challenged daily by
these sounds. In addition, 9 out of 10 hearing care professionals have
first-hand experience with this challenge. The launch of Oticon Real
is supported by new, strong evidence that shows how our technology
outperforms top competitors in solving these everyday challenges.
That is why we can confidently tell people that Oticon Real helps keep
them at their best by bringing back the real sounds of life.
To build a clear connection to these real-life benefits, the visual
concept follows our hero on an important night out – from a crowded
restaurant to a windy street – where she might be challenged by
disruptive sounds. But because of Oticon Real, those real sounds of
life are detected and optimally balanced, so she never loses her edge.
She can stay sharp in every moment.