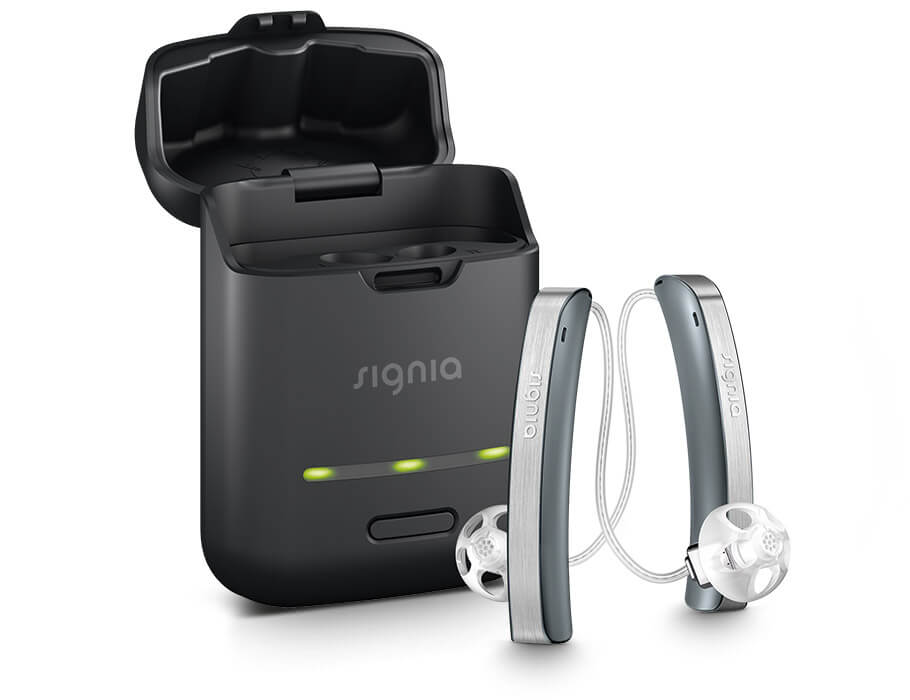 Share this product:
Styletto Nx7
To arrange a free consultation, call 0800 292 2338 now.
Full money back guarantee.
If you have any problems within your 30 day trial period, we'll put it right or give you a full refund.
Prices Quoted Are Per Aid and Include VAT
Launched in September 2018 the Styletto is Signia's newest and most forward thinking hearing aid, the Nx7 being the absolute top of the range.
Cosmetic image and the way the hearing aid 'fits' the style of the individual has been a barrier to many using hearing aids. This changes with the Styletto by Signia. This rechargeable hearing hearing aid redefines what hearing aids should look like and separates itself away from the rest.
Its not just its beautiful looks but also continues with the new Nx platforms amazing technology including OwnVoice. Its wireless connectivity to both smartphones, apps and accessories is as smooth-less as ever.
Available in three contemporary color combinations: Dark Granite / Silver, Cosmic Blue / Rose Gold, and Snow White / Rose Gold there is a combination to suit any style.